On The Web
Go to www.wootmath.com
At the top of the page, students should click "Enter Code Here" to be taken to their student dashboard.
Students will then enter your teacher code and press Go!

Enter their Woot Math Username and Password. Or, if you use Google Classroom, just click on the Sign in with Google button to get started:

On iPad
Download Woot Math from iTunes
Launch app
Enter teacher code
Enter your Woot Math username and password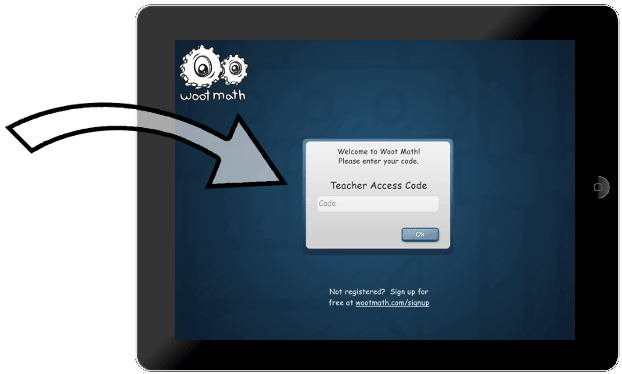 Where do I find my Teacher Code?
If you are unsure where to find your Teacher Code, please learn more here.
Student Dashboard
Once students log in to their student dashboard, then their assignments will be the first thing they see. Want to learn how to create assignments for your students? Learn how here.