My assignments are not showing up for my students
If your classroom assignments do not show up for your students, you can use these steps to resolve the issue:
Your students should see all of their assignments after they login. Their dashboard should look something like this: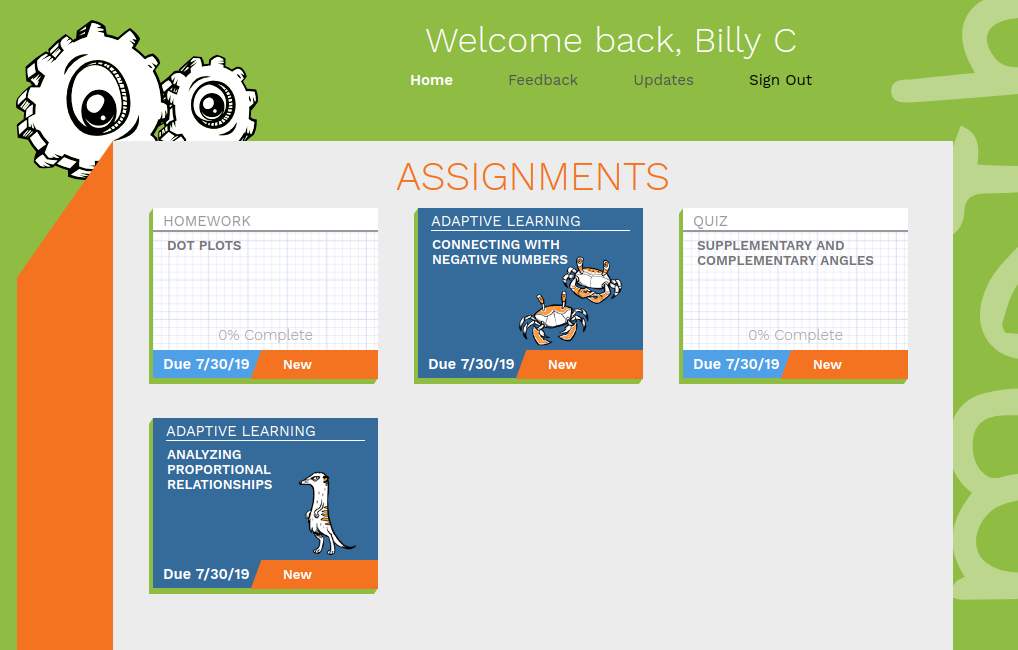 If your student dashboard looks like the above image, but the new assignment isn't appearing, check the
Assignments
tab on your teacher dashboard. The assignments tab will show all of your active assignments (you can also view ended assignments, archived assignments, manage your assignments, and more). It should look something like this:

If your new assignment is listed on this page, next make sure that the student(s) in question have been assignment the new assignment. Since it is possible to make an assignment only to individual students, sometimes not all students will have the same assignments. To check this, click on the down arrow next to the assignment name:

In this case, we see that 8 students have not been given that assignment yet.
If you want to add those additional students, simply press the "Add Students" button and select the additional students that you want to send the assignment to:

Now the next time that student logs into Woot Math, they should see the new assignment!